Change Here
Gold
Platinum
Silver
Joined

Oct 10, 2022
Messages

14,553
Reaction score

4
Points

38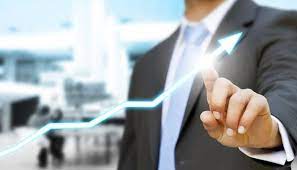 Foundations Of Business Success
Published 5/2023
MP4 | Video: h264, 1280x720 | Audio: AAC, 44.1 KHz
Language: English | Size: 803.27 MB | Duration: 0h 49m
​
Mastering Entrepreneurship with a CPA
What you'll learn
Understand different business organization types and their tax implications to make an informed choice for your venture.
Develop a comprehensive business plan with clear goals, strategies, and financial projections to attract investors or secure funding.
Gain knowledge of income tax regulations and learn to navigate fringe benefit options to optimize tax advantages for your business.
Familiarize yourself with the banking services and financial tools available for businesses, including managing accounts, securing loans, and optimizing cash fl
Requirements
No experience needed. You will learn everything you need to know.
Description
Are you ready to turn your entrepreneurial dreams into reality? Look no further! Our comprehensive online course, developed by a Certified Public Accountant (CPA) with extensive expertise in business and finance, is here to guide you on your path to success.With our CPA-led course, you'll gain a unique advantage, receiving expert insights and practical knowledge from a seasoned professional who understands the business's intricacies. Learn from someone who has firsthand navigated the complex world of taxation, accounting, and financial management.This course covers everything you need to know to start and manage a thriving business. From choosing the right business organization and tax status to developing a rock-solid business plan, we leave no stone unturned. You'll also dive deep into income tax strategies, fringe benefits, accounting frameworks, business operations, and effective business banking practices.Our CPA instructor brings real-world experiences and practical examples, making the course content relatable and easy to understand. You'll gain invaluable insights into financial decision-making, cash flow management, and maximizing profits while avoiding common pitfalls and costly mistakes.Whether you're a budding entrepreneur, a small business owner, or a professional looking to transition into entrepreneurship, this course will equip you with the essential skills and knowledge to thrive in the competitive business landscape.Don't miss this opportunity to learn from a trusted CPA and gain the confidence to succeed in your entrepreneurial journey. Enroll now, and let us help you build a solid foundation for your business endeavors.
Overview
Section 1: Introduction
Lecture 1 Introduction
Section 2: Choosing the Right Business Structure: Maximizing Tax Benefits and Protection
Lecture 2 Business Types - Sole Proprietorships, Single-Member LLCs, and Partnerships
Lecture 3 Sole Proprietorships and Single-Member LLCs
Lecture 4 Business Types - S Corporations and C Corporations
Lecture 5 S Corporations and C Corporations
Lecture 6 Compare the Entity Types
Lecture 7 Business Agreements
Lecture 8 Register with the State
Lecture 9 Obtain an Employer Identification Number (EIN)
Lecture 10 Business Banking
Section 3: A Business Plan That Shares Your Vision
Lecture 11 Mission Statement, Vision Statement, and Description
Lecture 12 Marketing , Operational, and Management Plans
Lecture 13 Market Research Tools
Lecture 14 Marketing Plan
Lecture 15 Management Plans
Lecture 16 Operational Plan
Lecture 17 Create Financial Projections In A Breeze
Lecture 18 Sales Projections
Lecture 19 Projected Cash Flow
Lecture 20 Break-Even Analysis Worksheet
Section 4: Income Tax and Benefits
Lecture 21 Income Tax
Lecture 22 Income Tax Explained
Lecture 23 Self-Employment Tax
Lecture 24 Self Employment Tax
Lecture 25 Estimated Taxes
Lecture 26 Save On Tax With Fringe Benefits
Lecture 27 Obtain and Build Business Credit
Section 5: Completion
Lecture 28 Wrapping Up
Budding Entrepreneurs: If you have a brilliant business idea and want to transform it into a thriving enterprise, this course will equip you with the essential skills and knowledge to lay a solid foundation for your startup.,Small Business Owners: For those who have recently started their own businesses, this course will provide valuable insights and strategies to streamline operations, optimize financial management, and maximize growth potential.,Professionals Transitioning to Entrepreneurship: Are you considering a career shift to become a business owner? This course will provide you with the necessary tools to navigate the challenges of starting a new venture and ensure a smooth transition into the world of entrepreneurship.,Individuals Seeking Business Knowledge: Even if you don't have immediate plans to start a business, this course offers a wealth of valuable information for anyone looking to broaden their understanding of business organization, finance, accounting, and operations.
HOMEPAGE​
Code:
  https://www.udemy.com/course/foundations-of-business-success/
DOWNLOAD ​
Code:
    https://rapidgator.net/file/ea1ebcf7801ddfe5b5dcdb6e5753beab/Foundations_of.rar.html
https://uploadgig.com/file/download/2E413661D886ba05/Foundations_of.rar